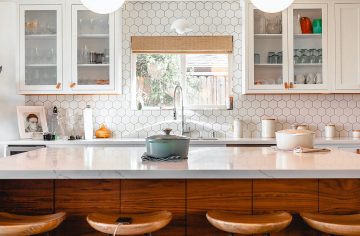 The Ultimate Renters Guide
If you're a first time renter, there are a few things you need to know before signing that lease agreement. Renting can be a great way to get your foot in the door of homeownership, but it's important to be aware of the risks and responsibilities that come with renting. In this blog post, we at Professional Leasing & Real Estate Services will discuss what to know when renting as a first time renter before you sign on the dotted line! Keep reading to learn more and learn more with PLS experts in Peoria, IL today!
Tenant Responsibilities
The first thing you need to know is what your responsibilities are as a tenant. In most cases, your responsibilities will include paying rent on time, keeping the property clean and undamaged, and respecting the privacy of your neighbors. It's important to be aware of these responsibilities before renting so that there are no surprises down the road.
Read Your Lease Thoroughly
The second thing you need to know is the importance of reading your lease agreement thoroughly. This document outlines the specific terms and conditions of your rental agreement, and it's important to understand everything that is included. If you have any questions about the lease, be sure to ask your landlord or our team at PLS before signing.
First Month's Rent
The third thing you need to know is how to handle the first month's rent. Typically, first time renters will be required to pay a full first month's rent upon move-in. This may seem like a lot of money upfront, but don't worry; you'll earn it back with every subsequent payment!
Where Should I Look For a Place?
The fourth thing you need to know about renting for the first time is where to look for a place. When searching online, make sure that you're looking at listings in your price range and location preferences first before expanding outwards into other locations. If you don't know where to start looking for your first rental in Peoria, check out our featured properties!
We hope that this renters guide has been helpful and informative. If you are a first time renter, Professional Leasing & Real Estate Services can help you find the right place for you! With over 25 years of experience, Professional Leasing & Real Estate Services is dedicated to helping you with the renting process. Learn more with PLS experts today!