The Ultimate Guide to Selling Your Home: Here's Where to Start
Are you looking to sell your home? Whether you are a first-time seller or have gone through the selling process before, it can be daunting. In this guide, we will walk you through the basics of selling your home to make the process as smooth as possible! Keep reading to learn more. Trust our agents and sell your home with PLS in Peoria, IL today!
Step 1: Find an Experienced Real Estate Agent
To sell your home, you'll want to find an experienced real estate agent who can help guide you through the selling process and make sure that everything goes smoothly from start to finish! When you work with a PLS agent, they will be able to help you get the most out of your home.
Step 2: Prepare for Selling Your Home
When it comes to selling your home, it's important to get your house ready. A few things to take into consideration at this step include: starting to pack, cleaning, making any necessary repairs, determining a price, getting listing photos, and more. When you are selling your home, it's important to complete all these tasks, which is why Professional Leasing & Real Estate Services can help you! Our agents know the market to help determine the price and also know great professionals to get any services done in preparation for the sale of your home.
Step 3: Finding a Buyer
The next step in the selling process is hosting showings for potential buyers as well as receiving offers from these potential buyers. Our agents will help you show your home in front of potential buyers in your area and they will make sure to give you any feedback.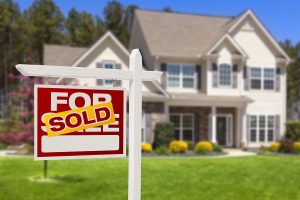 Step 4: Closing With Your Chosen Offer and Buyer
Once you have received several offers, it's important to choose the right one for you. Our agents can help you determine the best offer and will set up the closing costs once you have finalized your choice. Closing and final inspections will be set up with the buyer to make sure everything is satisfactory for them.
When selling your home in Peoria, we know that the cost side of selling is important to you. That's why we only charge a 4.5% listing fee, so you can save thousands on your listing. With over 25 years of broker experience, Professional Leasing & Real Estate Services is dedicated to helping you through the home selling process. Sell your home with PLS today!