4 Tips For First Time Homebuyers
Buying a home for the first time is an exciting experience, but you need to go about it the right way to ensure a successful outcome. Are you looking to buy your first home in Peoria or the surrounding area? Professional Leasing & Real Estate Services can make the process simple and stress-free. Read on to learn four tips for first time homebuyers, and contact us today! 
Know Your Credit Score and Your FICO Score
Your credit score will largely determine the types of mortgages you will qualify for. FICO scores are specific types of credit scores that most lenders will use to determine your credit risk and the interest rate you will be charged for your mortgage. Since every individual has multiple credit scores, it's important to know your FICO score before you engage with lenders so you have an accurate idea of the rates you should be offered. Typically, a FICO score  around 640 or better will also qualify you for a variety of first-time homebuyer assistance programs.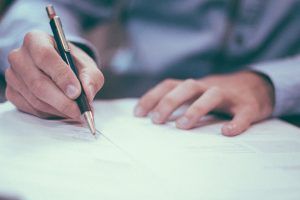 Have Your Preapproval Ready 
Getting preapproved for a mortgage is an important first step in the home buying process, especially for first time homebuyers. Once you are preapproved by a lender, you will have a better idea of how much you can borrow and what your monthly mortgage payments and interest rates might look like. Armed with this information, you can narrow down your home search and start making offers. Sellers will be more likely to engage with you if you are preapproved, as it shows them that you are financially prepared to complete the transaction. Preapproval also streamlines the closing process once your offer is accepted.
Understand Your Loan Options
As a first-time homebuyer, you need to understand the different loan options available to you before you secure a loan. Those with higher credit scores and low debt-to-income ratios may want to pursue conventional loans, while first time homebuyers with credit scores below 620 may need to pursue FHA loans backed by the Federal government. If you are a veteran or currently serving in the military, you should have access to VA loans that require no down payment. The best course of action is to contact an experienced real estate agent who can point you in the right direction. 
Find One Agent Who Can Represent Your Needs
If there's one word of advice that applies to all first time homebuyers, it's that you should never go at it alone. If you're ready to start the home buying process, having an experienced real estate agent in your corner can make all the difference. From getting preapproved to finding the right home for your needs, negotiating the purchase price, closing the sale, and everything in between, the local real estate agents at Professional Leasing & Real Estate Services can help you support you at every stage of the home buying process. Get in touch with us today!
Are you ready to take the first step towards owning your own home? Professional Leasing & Real Estate Services specializes in helping first time homebuyers find and purchase the right property for their needs. Check out our listings of available homes in Peoria and the surrounding areas, and contact us today to get started!